Helen Schaefer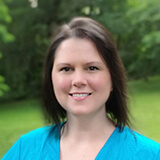 Helen is a successful competitive groomer, nationally ranked (2017/18) and NCMG. Over the span of her almost 15 year career she has done everything from Housecall and Corporate to Mobile Grooming. She is the former owner of the award winning The Groom Studio, whose slogan, "Where every dog is a work of Art" has become Helen's personal Mantra, and what she hopes to pass on through teaching. She currently works at one of the highest rated salons in Mainline Philadelphia while focusing on her competitive career, teaching, and goal of obtaining a spot on GroomTeam USA.
Jennifer Bishop-Jenkins, MS, ICMG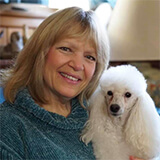 Jennifer Bishop-Jenkins, ICMG, is the Owner/Master Groomer at Love Fur Dogs in Glencoe, Illinois. Named "Best Groomer in Chicagoland" by the Chicago Tribune, Jennifer has been grooming, breeding, and showing several breeds of dogs and cats for four decades. Jennifer was featured on Season Three of the Hulu Television Series Small Business Revolution as a Grooming Expert. She teaches, writes grooming articles and an award-winning blog, and is publishing A Groomers Guide to the Fifteen Coat Types in 2021 based on her ground-breaking seminar. Jennifer founded the Illinois Professional Pet Groomers Association and works on the leadership team for the National Alliance of Grooming Associations (NAGA).
Dave Campanella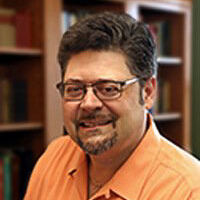 Dave Campanella is an informative and entertaining seminar speaker, contributing trade columnist and genuine grooming enthusiast. He has over 30 years of pet industry knowledge, and has been Best Shot Pet Products sales, marketing, and product director for 15 years. He and his wife Tracy have co-owned a full-service pet salon and self-wash in Ohio prior to relocating with Best Shot to Kentucky. Together they enjoy exhibiting at grooming shows, being industry ambassadors and showing their Kerry Blue Terriers, Lowland Polish Sheep Dog, and Samoyed.
Jonathan David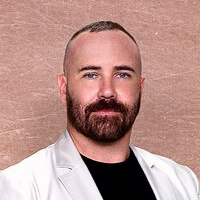 Jonathan David has been the recipient of multiple scissoring awards, multiple Best All Around Groomer awards and Best in Show earning him a position on GroomTeam USA in 2008 and 2009. Jonathan was also a contestant on Animal Planet's "Groomer Has It" and has been featured as a grooming expert on multiple television shows. Currently, Jonathan owns and operates his salon, Lap of Luxury Dog Spa in Delray Beach, Florida and is a board member of multiple dog clubs.
Teri DiMarino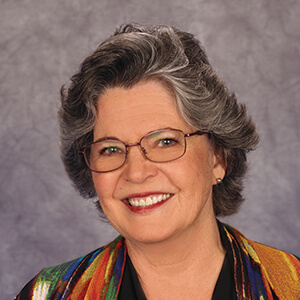 An industry veteran, Teri has owned and operated successful salons and mobiles in Florida and California. A winning grooming contest competitor, Teri was a member of three GroomTeam USA Gold Medal teams. A multiple Barkleigh Honors and Cardinal Crystal Award winner, Teri was a regular columnist for Groomer to Groomer Magazine as well as a popular speaker and judge at seminars and trade shows across the United States, Canada, Europe, South America, Korea, Australia and New Zealand.
Mindy Dinwiddie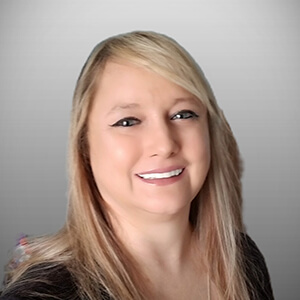 Mindy Dinwiddie owns Classy Canine in Litchfield, Michigan. She began grooming in 2007, having her own shop by 2008. She started in a back bedroom of her house, growing her business to a storefront. Her experiences include daycare, boarding and training. All while consistently furthering her education by attending expos, seminars and private lessons from top stylists in the industry, Mindy has been competing for three years. With a passion for learning and teaching, she began speaking in 2017 after having one of her grooms published in Doodle Modern Styles Special Edition. Mindy is also a Brand Ambassador for Evolution Shears.
Michell Evans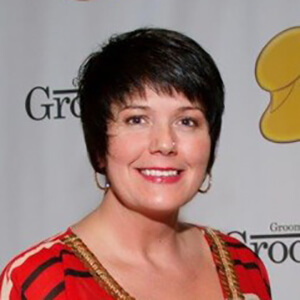 Michell Evans is a multi-Best in Show and Best All Around winning groomer and a Certified Master Groomer through National Dog Groomers Association of America. She is the proud recipient of the Barkleigh Honors Awards for "Competitive Groomer of the Year" Award 2011, "Up and Coming Judge of the Year" 2013, "Contribution to the Industry" 2014 and "Journalist of the Year" 2016. Michell was a GroomTeam USA member 2009-2013. She was the hand stripping member of the Silver Medal Winning team in Belgium in 2011 and the Gold Medal Winning team in Spain in 2013. Her business "The Grooming Tutor" has been educating groomers since 2000.
Misty Gieczys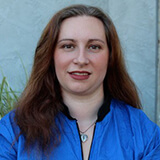 Misty is an IGA Certified Master Groomer and has won many Best in Shows, Best All Around Groomer. She was on the US Gold Winning Model Dog Team in Taiwan and took BIS Creative. She won the Cardinal Crystal Grooming Achievement Award for her Charity "Groomers for Groomers." Nominated for Creative Groomer Barkleigh Honors and awarded IJA Creative Groomer. Misty started grooming in 2005 and helped open 3 other salons. She owns 2 upscale salons in Columbus Ohio with a staff of 15; Designer Paws Salon. 1st opened in 2013 and second in 2018 with receiving multiple service awards.
Jill Hailey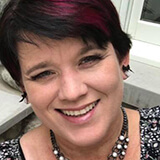 Jill Hailey has created a virtual empire since opening her first mobile pet salon in 2014. Today her mobile business runs eight units in California. She owns Foxy Roxy's Supply Co. which began in 2017 and includes Scissor of the Month Club and Groomer Supply Box. Along with her partner Blake Hernandez, she also runs multiple continuing education platforms, including the Foxify weekend retreats and GROOM Source. Jill came into the industry with plenty of experience in business management and graphic design, but oddly, none in grooming! And she believes that has brought a unique perspective with her that has contributed to her success.
Blake Hernandez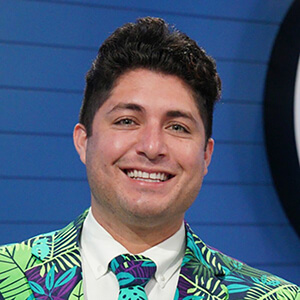 Blake Hernandez is a NCMG and 3-time Barkleigh Honors recipient. He is best known for his online persona and caterwauling lyrics that speak to our industry. Blake has brought innovation and current outside trends to the grooming industry from Personality Marketing to the FoxEye, a phone holding device for the everyday groomer or aspiring influencer. Having been nominated for 20 Barkleigh Honors in many categories it is safe to say that Blake is well loved and admired in many facets of our Groomerverse. Blake runs Foxy Roxy's Pet Salon in San Diego, CA, in addition to competing in grooming contests and dog shows all over the country. He is the co-creator and founder of GroomSource, an app made for groomers' continued education. Blake also creates and produces many products with Foxy Roxy's Supply Co. for the professional groomer and now for the everyday dog lover. Blake was also a feature groomer in Netflix's "DOGS" documentary and a contestant on ABC's Pooch Perfect Season 1.
Alyssa Kasiba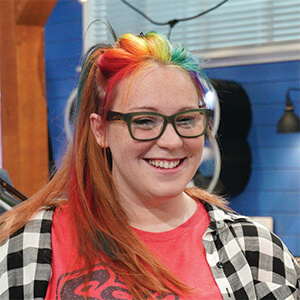 Alyssa Kasiba is an international award-winning creative groomer. She has twelve years grooming experience, and she began competitive grooming in 2016. Over the past five years, she has pushed herself to attend as many classes, shows and competitions as possible to continue her growth in the industry. Her hard work has paid off having placed in the majority of Barkleigh shows she has competed in, Superzoo and an international model dog competition in Taiwan. Alyssa has been nominated for Creative Groomer of the Year by the prestigious Barkleigh Honors Awards. She has also been featured on Night Line News and was a Finalist on ABC's creative dog grooming competition show, Pooch Perfect. Alyssa has been a Brand Ambassador for Foxy Roxy since 2020 and a member of the Foxy Roxy Competition Team.
Valerie Partynski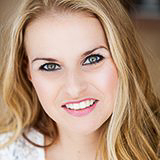 Valerie, a second generation groomer, has been grooming professionally since 2001. At the age of 17, she enrolled at the Great Lakes Grooming Academy to get formal training from award-winning groomers, Meggan and Jeanne Mulcahy. She eventually became an instructor there. Valerie was ranked as one of the top 20 groomers in the country in 2013 and received a Barkleigh Honors nomination for "Up and Coming Groomer of the Year". She has worked with AKC show handlers learning show cuts on Poodles, and handstripping on Lakeland Terriers and Wire-haired Dachshunds. She continues her education by attending multiple grooming shows a year.
Macie Pisa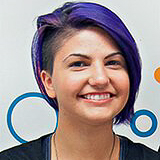 As a second-generation groomer, Macie has been immersed in the dog world her whole life. She has been grooming professionally since 2010. Macie started competing in 2014 and quickly rose to the top, becoming one of the youngest competitors in open division. In 2016 she was nominated for the Barkleigh Honors Up and Coming Groomer of the Year Award. She will continue to travel and compete nationally until she achieves her dream of making GroomTeam USA. Macie co-owns the Laundromutt in Kenmore, NY.
Adriane Pope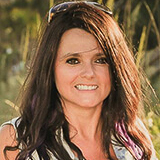 Adriane Pope is an award-winning Pet stylist in Breed Profile and Creative Grooming. Her specialty is extreme creative styling and creative abstract design. Adriane is owner/groomer of Adriane's Groom and Go Mobile Grooming in Conway, SC., and also the owner of Rivertown Bed and Biscuit Luxury Kennel since 2004. She has 24 years of grooming experience, and has been mobile for 22 years. She started competing in breed profile in 1997 and started the creative world in 2004.
Jay Scruggs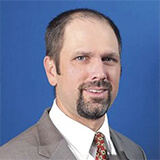 Jay and his wife, Michelle, own Here Comes the Groom, a highly successful mobile grooming salon in Germantown, Tennessee. Jay has won multiple Best in Show and Best All-Around Groomer awards and helped Groomteam USA win the Gold medal in Calgary, Canada, in 2001. Jay was named American Groomer of the Year in 2001, Groomer of the Year Award at Westminster Dog Show in 2002, and Grooming Judge of the Year in 2004. In 2003 Jay won an International Gold and Bronze medal in Barcelona, Spain, helping groomteam USA win the silver team medal. He and Sue Zecco offer seminars nationally. Jay won a Barkleigh Honors Award at the event that he emceed.
Adrian Smith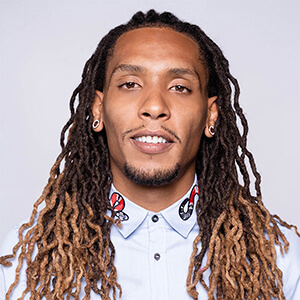 Adrian Smith is the owner of two locations of "Groomed by Adrian's Pet Salon" in New Orleans and Atlanta. He is known on social media as the "Color King" which landed him a spot on the ABC primetime network show, Pooch Perfect. Grooming for over 8 years, Adrian has over 10 grooming certifications with extensive knowledge on creative grooming. Adrian's affinity and passion for the well-being and care of animals have truly been the fabric of his life, shaping and guiding his career. A firm believer in "dream-chasing," Adrian lives by the following mantra: It's never too late to follow your first love — and succeed!
Corina Stammworthy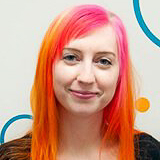 Corina stumbled into the dog grooming industry by chance, but has brought fresh eyes and new ideas. She opened The Laundromutt, a self-service dog wash and grooming salon, on the concept that washing your own dog should be easy and fun. She believes that your dog should always be in the most educated hands, and in the cleanest and calmest environment possible. Corina is a college biology instructor and is currently in graduate school for Biotechnology.