Terrie Hayward

Terrie Hayward holds a Master's degree in Bilingual Special Education and is a Faculty Member of the Karen Pryor Academy (KPA), a KPA Certified Training Partner (CTP), and a Certified Professional Dog Trainer through the Council of Professional Dog Trainers. Additionally, she is also certified in Canine Separation Anxiety Trainer (CSAT) and is an Associate Member of the International Association of Animal Behavior Consultants (IAABC). Terrie is a member of the Pet Professional Guild, and has written articles on training for BARKS magazine, Pet Business, and Grooming Business magazine and is the author of the pocket guide to working with deaf dogs: A Deaf Dog Joins the Family. She is also the co-author of a "soon to be released" book on low stress Grooming!
Khris Berry
Khris Berry has been involved in the Pet Services industry since the early 1990's. She has owned grooming shops, boarding kennels, and obedience training schools and is a Certified AKC Canine Good Citizen Evaluator. She is the co-founder of See Spot Grooming & Daycare which currently operates 3 locations in 2 states. Her vision has led her to create a Groomer - centric company which provides education, a positive work atmosphere, and benefits for all Spots. She owns and competes in a variety of events with Wirehaired Vizslas including dock diving and obedience.
Jennifer Bishop-Jenkins, ICMG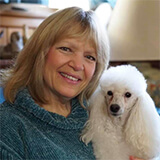 Jennifer Bishop-Jenkins, ICMG, is the owner and Master Groomer at Love Fur Dogs in Glencoe, Illinois. Named by the Chicago Tribune as the "Best Groomer in Chicagoland", Jennifer can be seen this fall 2018 on the Hulu Network national television program Small Business Revolution (Season Three) as a Grooming Expert. Jennifer founded the Illinois Professional Pet Groomers Association and has been grooming, breeding, and showing various breeds of dogs and cats for four decades. She authored several published articles on various grooming issues, and has an award-winning blog. Jennifer was one of the first generation of "CMGs" but spent most of her career as a professional educator teaching high school, college, and also in vocational grooming schools. Jennifer and husband Bill are nationally prominent victim advocates, and love the fun they have showing their newest Grand Champion Miniature Poodle "Bowie".
Dave Campanella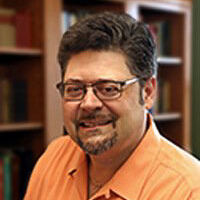 Dave Campanella is an informative and entertaining seminar speaker, contributing trade columnist and genuine grooming enthusiast. He is Best Shot Pet Products sales and marketing director and has over 25 years of pet industry knowledge and experience. He and his wife Tracy co-owned a full service pet salon and self-wash in Ohio prior to relocating with Best Shot to Kentucky. Together they enjoy exhibiting at grooming shows, being industry ambassadors and showing their Kerry Blue Terrier and Samoyed dogs.
Jonathan David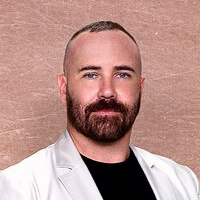 Jonathan David has been the recipient of multiple scissoring awards, multiple Best All Around Groomer awards and Best in Show earning him a position on Groomteam USA in 2008 and 2009. Jonathan was also a contestant on Animal Planets "Groomer Has It" and has been featured as a grooming expert on multiple television shows. Currently, Jonathan owns and operates his salon, Lap of Luxury Dog Spa in Delray Beach Florida and is a board member of multiple dog clubs.
Teri DiMarino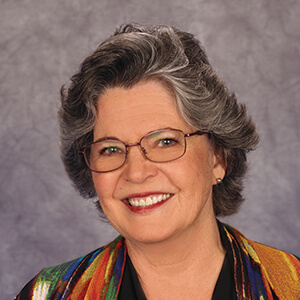 An industry veteran, Teri has owned and operated successful salons and mobiles in Florida and California. A winning grooming contest competitor, Teri was a member of three groomteam USA Gold Medal teams. A multiple Barkleigh Honors and Cardinal Crystal Award winner, Teri is a regular columnist for Groomer to Groomer Magazine as well as a popular speaker and judge at seminars and trade shows across the United States, Canada, Europe, South America, Korea, Australia and New Zealand.
Linda Easton, ICMG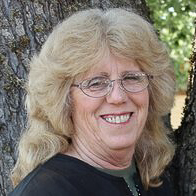 Linda is an International Certified Master Groomer and President of International Professional Groomer, Inc. As a competitive groomer, Linda had many wins, including included Best in Show, Best All-Around Groomer, winning the Edemco 'Total Groom Extravaganza'. After putting several obedience titles on her dogs, she worked as a professional handler, finishing and putting championship points on over 60 champions in over 20 breeds and 7 groups. Her grooming career began in 1973, and her current grooming salon and self-wash is in Salem, Oregon. As an educator and certifier for IPG, Linda travels all over the world certifying, giving workshops, and judging grooming contests, and introducing the exciting new Salon Details Certification.
Michell Evans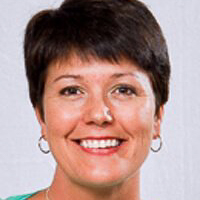 Michell Evans is a milti-Best in Show and Best All Around winning groomer and a Certified Master Groomer through National Dog Groomers Association of America. She is the proud recipient of the Barkleigh Honors Awards for "Competitive Groomer of the Year" Award 2011, "Up and Coming Judge of the Year" 2013, "Contribution to the Industry" 2014 and "Journalist of the Year" 2016. Michell was a GroomTeam USA member 2009-2013. She was the hand stripping member of the Silver Medal Winning team in Belgium in 2011 and the Gold Medal Winning team in Spain in 2013. Her business "The Grooming Tutor" has been educating groomers since 2000.
Dr. Cliff Faver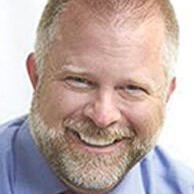 Dr. Cliff Faver, a 1987 graduate of CSU, is the founder/owner of Animal Health Services (7 doctors, 4 groomers, 50 employees) in Cave Creek, Arizona. He is the US distributor for Iv San Bernard products. He uses the two businesses as a means of merging the grooming and veterinary professions to pursue his life's passion of healing and helping pets. Dr. Faver is an international speaker and teaches the ISB Pet Aesthetician Certification program. He is a member of AVMA, AAHA, AZVMA, a sponsor for the CPPGA, a Board member for the Burbank Kennel Club, and previously served on the Novartis Lead Committee (with top dermatologists from USA), Hill's International Global Veterinary Board, and is still active in a Veterinary Management Group.
Anne Francis

Anne has been a professional pet stylist for over 20 years, joining the team at The Village Groomer & Pet Supply in Walpole, Mass in 1995. The Village Groomer received Best Independent Retail Grooming Salon twice by the Cardinal Crystal Achievement Awards. Anne was the recipient of the Cardinal Crystal Award for Journalist Of The Year for her work on the instructional article in Grooming Business Magazine, "The Grooming Table." She has been a member of Groom Team USA for 2014, 2015 and 2016 and finished in the top 5 the last 2 seasons. She has been recognized for her incredible scissor work, as well as the "Taxi Award" at the NEPGP for the best expression and character on a mixed breed. Anne is excited to share her knowledge she has gathered over the years as she transitions into being an educator in the industry that she loves.
Angela Kumpe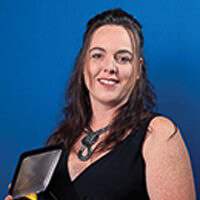 Internationally renowned creative stylist and instructor, Angela Kumpe has more placements in creative styling than anyone, worldwide. She won the first ever Barkleigh Honors Award for Creative Competitor. She is the author of A Creative Collection, a step-by-step guide to creative styling. Angela's work has been featured on Animal Planet, TLC, The Today Show, Regis and Kelly, and ABC Nightline as well as in The New York Times and on the cover of Groomer to Groomer magazine. Angela is the owner of Angela's Grooming and Pet Spa in Little Rock, Arkansas.
Marnie Mathison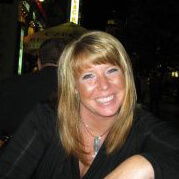 Marnie Mathison is the General Manager of Pets Beautiful School of Styling in Ontario and has been instructing for over 15 years, having taught hundreds of successful students. In 2007 she opened a Global Pet Foods store specializing in holistic pet foods and has since opened a second location and is currently working on her 3rd. Marnie became a Certified Master Groomer in 1998 and was a member of Groom Team Canada travelling and representing her country in World Competitions in France, Italy and Germany. She graced the cover of Groomer to Groomer magazine with her first-place win in California. Marnie enjoys sharing her knowledge through judging and grooming demonstrations as she is committed and dedicated to improving our industry.
Mackensie Murphy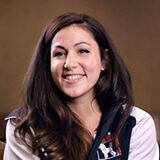 Mackensie has been a member of GroomTeam USA for 7 consecutive years. Over the past 6 years she has ranked among the top 3 competitive groomers in the country boasting multiple Best in Show and Best All Around competitor awards. She is also an impressive 6 time winner of the prestigious Liz Paul Memorial best scissored poodle Award and has been featured on multiple covers of Groomer to Groomer magazine and other industry publications. She has spent the last several years educating groomers all over the globe with seminars and private lessons and recently began judging international. Mackensie has earned her way onto three consecutive GroomTeam USA travel teams. In 2015 she took an American cocker spaniel to Italy with the team where they brought home a silver medal. In 2017 in Belgium with the same breed and a dream team, she placed 1st over all in sporting out of 22 countries and assisted the team in bringing home the gold medal. February of 2020 she will traveling with the same team to the south of France where she again will be representing the USA with an American cocker.
Cindy Oliver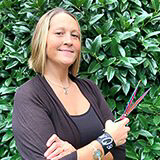 Cindy Oliver is an award-winning Pet stylist in Breed Profile and Creative Grooming. Her specialty is extreme creative styling and creative abstract design. Cindy is owner/groomer of The Rollin' Doghouse Mobile Pet Grooming in Cleveland, Tn. She has 21 years of grooming experience, and has been mobile for 12 years. She started competing in breed profile and creative in 2009.
Jill Pipino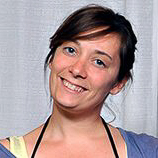 Jill Pipino started grooming in 2000. She bought a turnkey operation, turning it into a successful business offering her clients everything from daycare to spa services and personality trims to show styles. She began regularly attending seminars and trade shows at the beginning of her career, and started competing in 2007. She has been a regular in the competition circuit ever since. In an effort to further her understanding of pet styling, she has trained privately with top stylists and breeders. She also works with breeders and handlers at dog shows and is looking forward to showing her field spaniel, Brucie.
Adriane Pope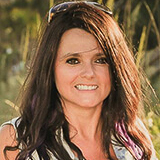 Adriane Pope is an award-winning Pet stylist in Breed Profile and Creative Grooming. Her specialty is extreme creative styling and creative abstract design. Adriane is owner/groomer of Adriane's Groom and Go Mobile Grooming in Conway, SC., and also the owner of Rivertown Bed and Biscuit Luxury Kennel since 2004. She has 24 years of grooming experience, and has been mobile for 22 years. She started competing in breed profile in 1997 and started the creative world in 2004.
Victor Rosado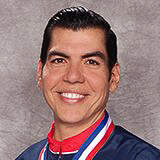 With 26 years of experience in professional grooming and extensive experience in grooming and conformation, Victor Rosado is a National Certified Master Groomer with NDGAA, International Certified Master Groomer and is a certifier with IPG, as well as a Grooming Contest Judge and a Licensed All Breeds Conformation Judge for FCPR/FCI. As a competitive groomer, Victor Rosado is a multiple Best All Around and Best In Show winner and one of the top groomers listed in the Groom Team USA ranking for United States of America. Victor is a member of American Spaniel Club, an AKC Breeder of Merit, and an exhibitor of American Cocker Spaniels for 20 years with multiple Best In Show and Best In Specialty Shows wins. Victor is also an Oster Ambassador in Latin America and owner of Davis Puerto Rico.
Kathy Rose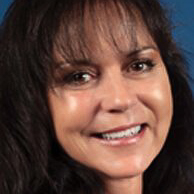 A veteran competitor, Kathy was seen in competition rings from coast to coast, winning Best in Show and Best All-Around Groomer awards from all classes in nearly every show in the U.S., garnering her positions on four consecutive GroomTeams. Her artistry also earned her multiple Creative Styling awards. She is a Barkleigh Honors nominee as well as a recipient of multiple nominations for the Crystal Awards, winning the award for outstanding service to the industry. Kathy is recognized worldwide as a respected judge, knowledgeable lecturer, and columnist for Groomer to Groomer magazine. Kathy's salon, Pets of Perfection, was a Crystal Award nominee as one of the top four boutique salons in the U.S. and adorned the cover of the Groomer to Groomer Buyer's Guide.
Melissa Siedenstrang

Melissa has been training dogs professionally for seven years. She has earned her Certified Professional Dog Trainer-Knowledge Assessed with the CCPDT, achieved her Associate Certified Dog Behavior Consultant with the IAABC, and is a member of the Association of Professional Dog Trainers (APDT), Pet Professional Guild (PPG), Doggonesafe, and Therapy Dogs International. Melissa graduated in 2014 with her Associate of Science in Veterinary Technology and is a member of the Society of Veterinary Behavior Technicians. She worked in a veterinary clinic for a year as a groomer, trainer, and technician - eventually starting her own dog training business. Melissa also works as a groomer at Gordon's Grooming in Plymouth, Indiana.
Gina Sutton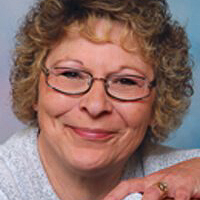 Gina is a Certified Master Pet Stylist, Meritus, and has been grooming for 30 years. She is an ISCC educator and consultant as well as an award-winning pet grooming competitor. Gina has owned both pet salons and six mobile platforms. She trains, shows, and handles champion Black and Tan Coonhounds. Gina is a certified judge.
Joey Villani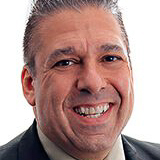 Joey had 35 years of experience under industry visionary John Nash. He trained thousands of groomers as an instructor and director of Nash schools. In 1995, he became the owner of the Nash Academy of Animal Arts, New Jersey. Joey is an IJA judge and four-time nominee for Judge of the Year. Joey has appeared on numerous television shows, including Animal Planet's Dogs 101, NBC's The Today Show, and Fox's The Morning Show with Mike and Juliet. As a judge on Animal Planet's Groomer Has It, a grooming-based reality TV show, Joey brought a technical insight to the show.
Dr. Jim Warner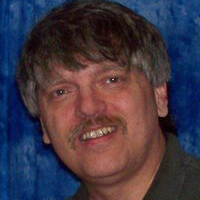 "Dr. Jim" is a 2nd generation chiropractor, author and speaker. He has trained doctors in 42 states and 13 countries. He has worked with health concerns of elite athletes and grooming professionals, specializing in self-help techniques. Dr. Jim has taught customer service and client control and education for over three decades, winning awards for management consulting, marketing and communication training; teaching skills to succeed and live the life of your dreams.